---
The EDOD2-65 is a power standing desk converter for transforming existing desks to adjustable desk. With the remote control, the EDOD2-65 automatically raises and lowers for standing or sitting perfectly to your personal need of height. 19.7" of vertical height over your existing desk without clunky scissor lifts, hand cranks or hand brakes. 25.6" of width is a compacted size ideal for the workstation less than 47" wide.
        Features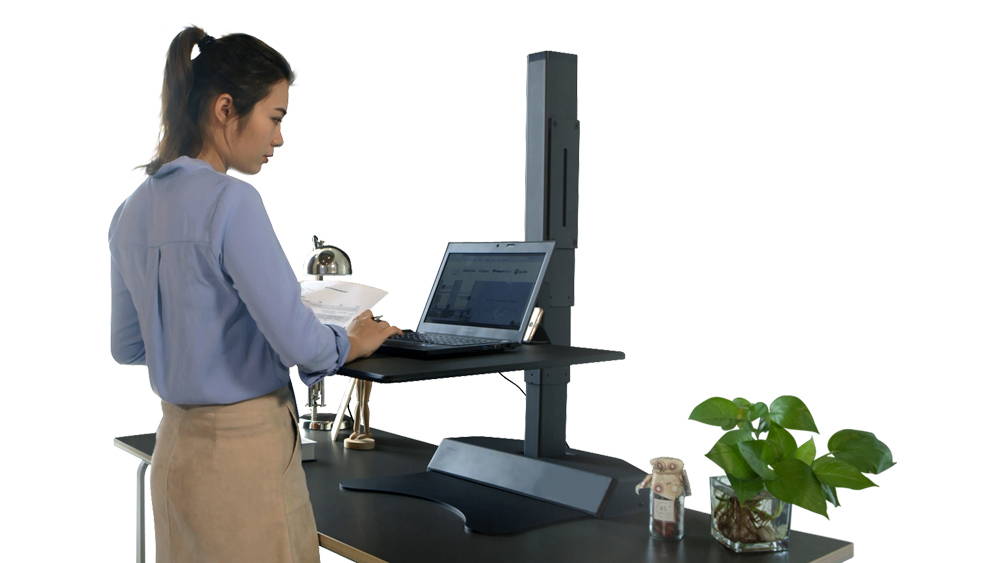 Free Standing
Simply place on the existing desk. No additional fixing required.
Power Adjustment with Remote Control
EDOD2 is a power control device. It comes with remote control and allowing 2 preset memories with digital height display. "Home" botton allow you back to sitting posture instantly without any setting.
Anti-collapse
To protect you and your belongings, 20 mm rebounds when hitting obstacle underneath.
USB connect and cable mount
Built-in 4 ports of USB hub allowing quick and simple connection between your computer and other devices such as mouse, keyboard, usb disk etc.
A couple of cable mounts are provided at the back for column for the cables to be well organized.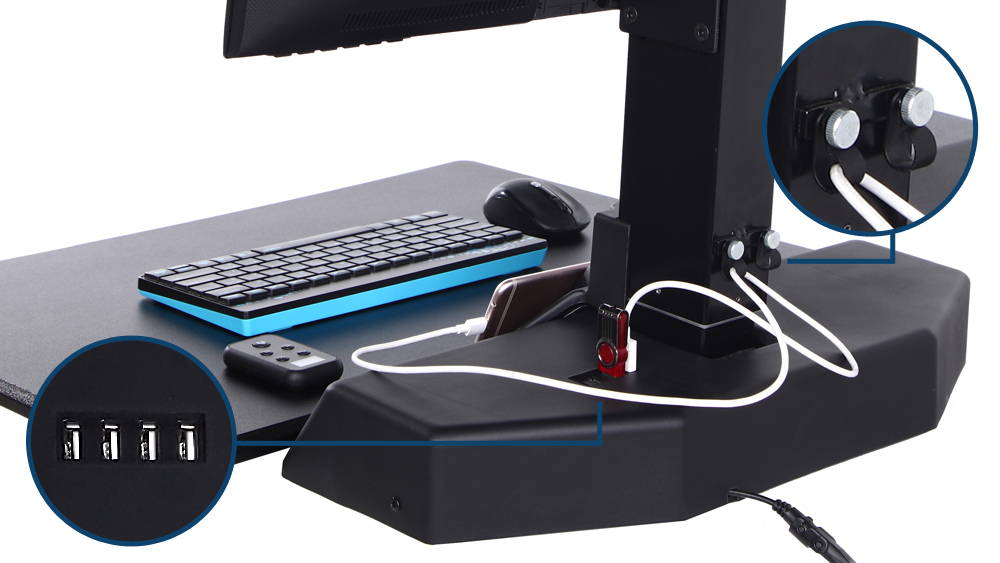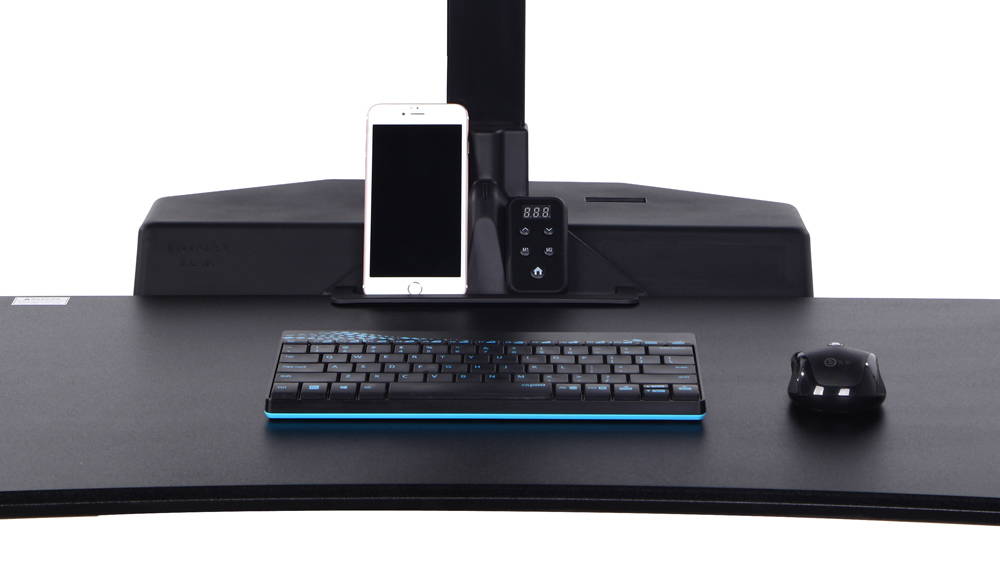 Large working platform
EDOD2 provides a large single platform to maximum your working space.
Hold up to 32" monitor
EDOD2 is VESA standard compatible, with individual height and angle adjustments.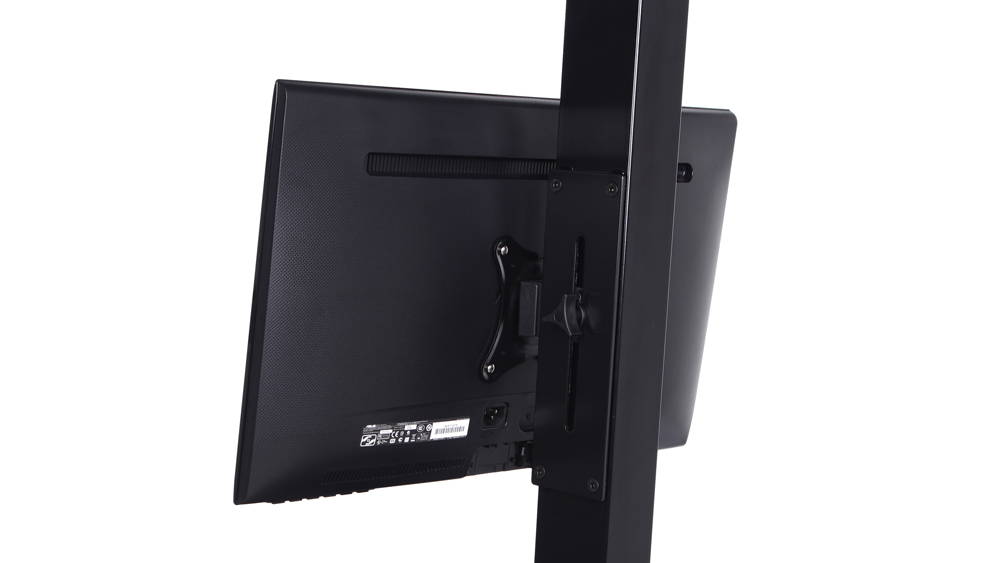 Keyboard tray
Keyboard tray is available for people desiring additional working space.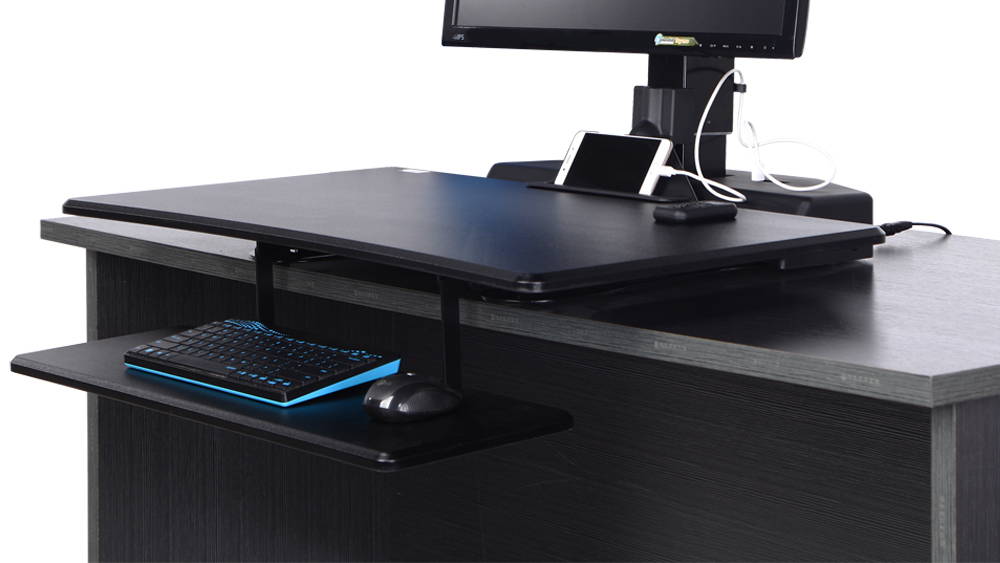 ---
25.59" x 18.11" (650mm x 460mm)
5.9" (150mm) up/down; +5°/-15°tilt angle
33.46" x 23.23" x 10.63" (85cm x 59cm x 27cm)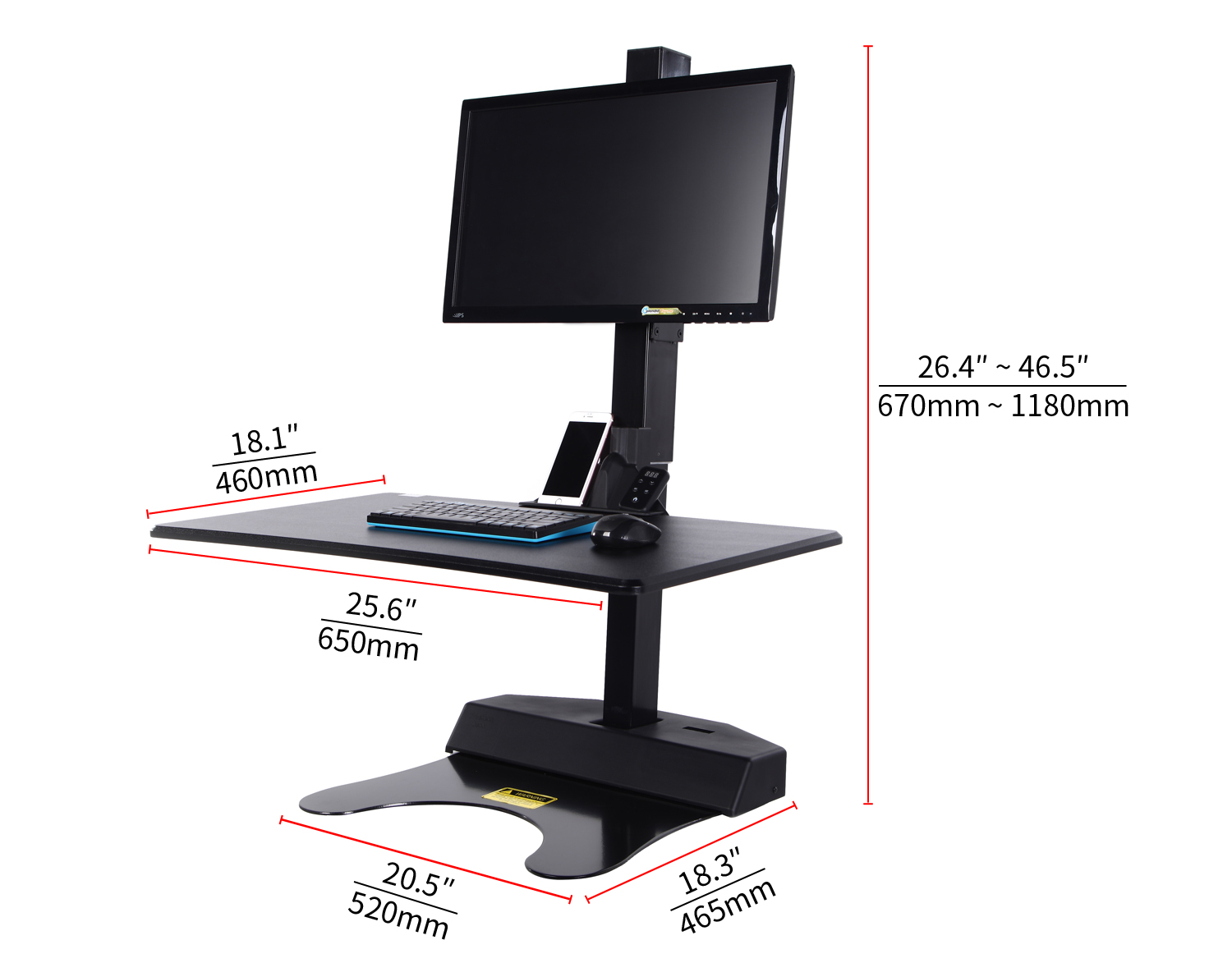 ---